SaddleMattress Vertex - Signature in BLACK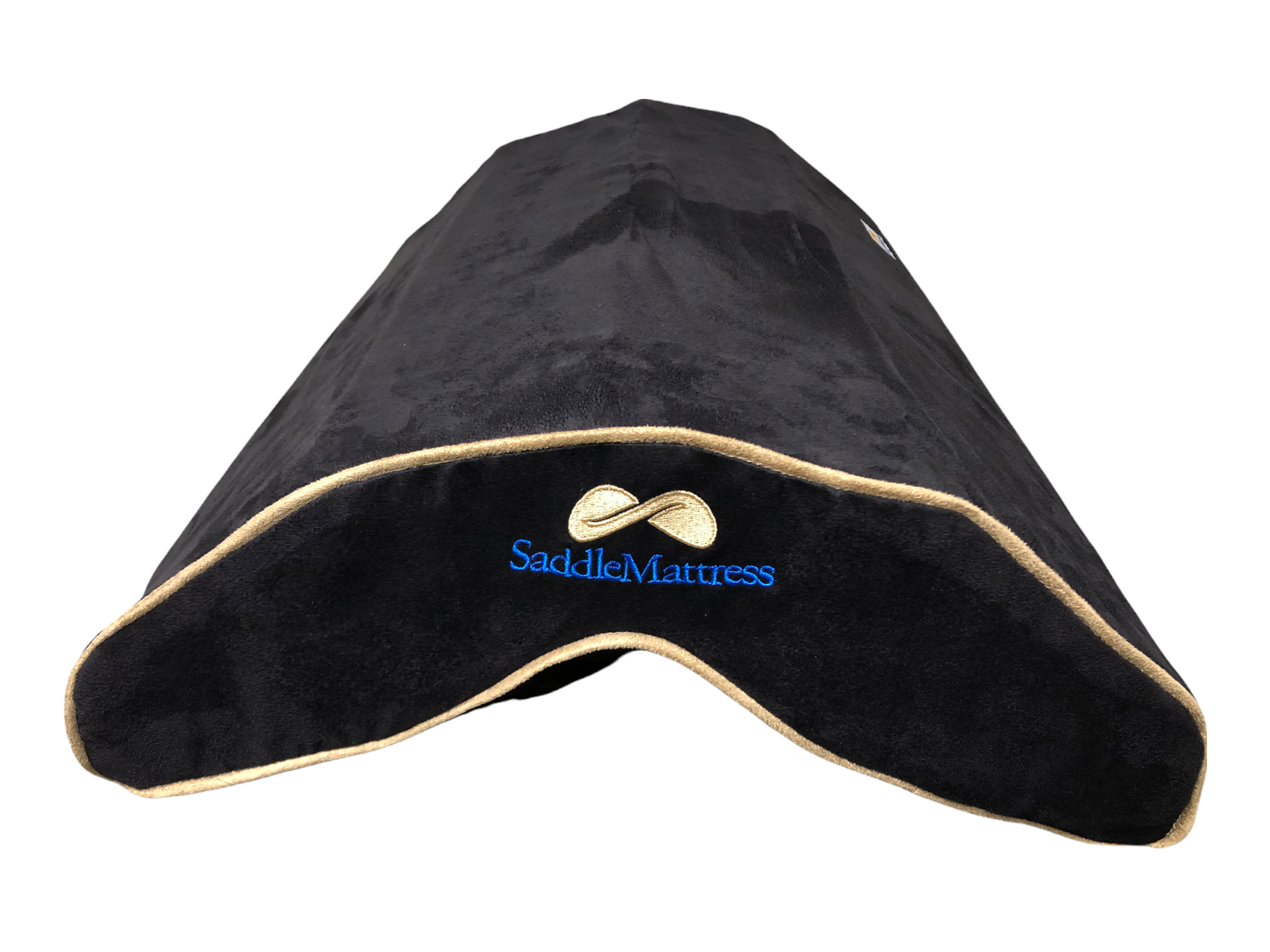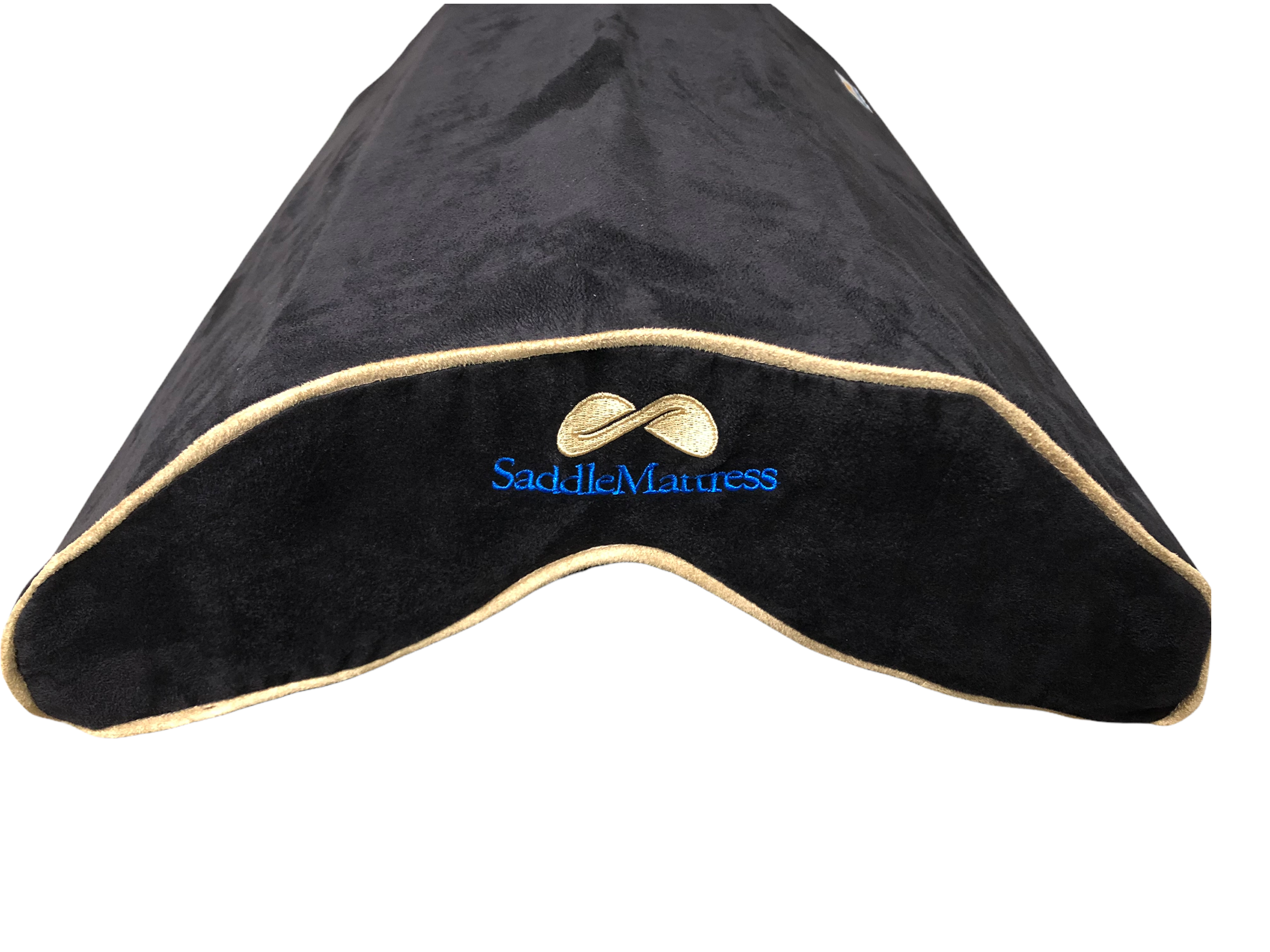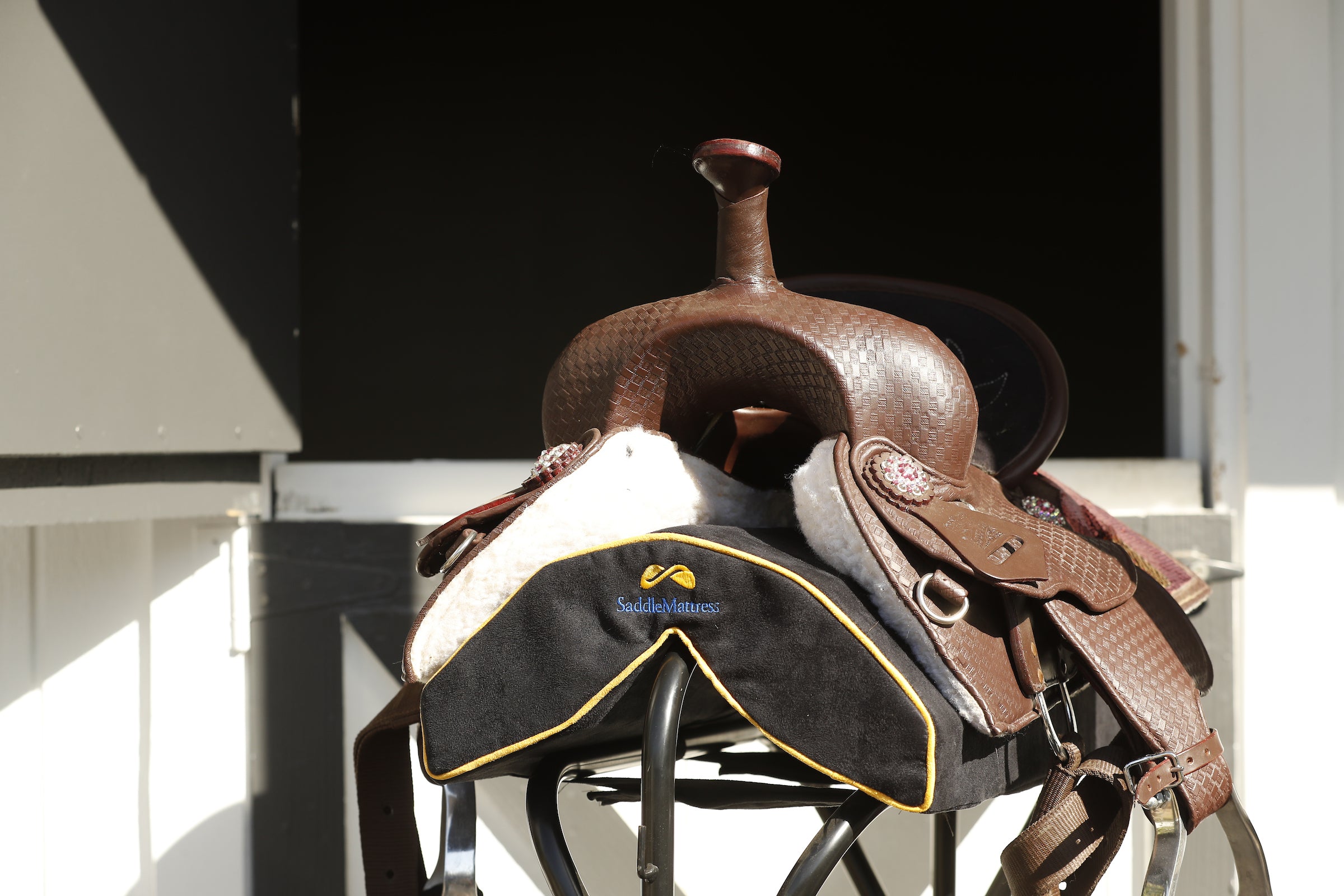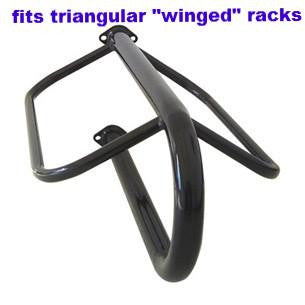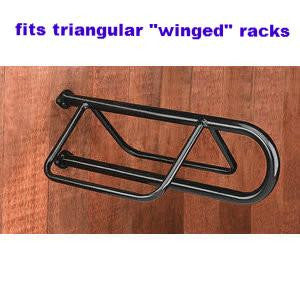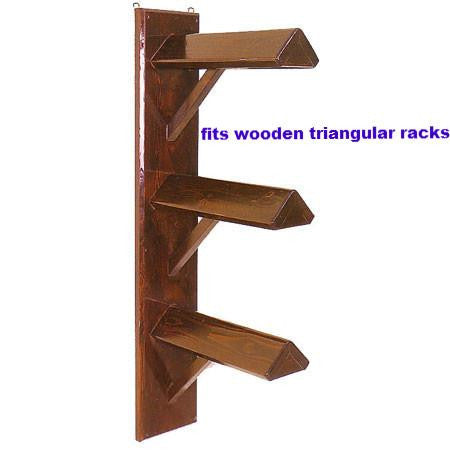 SaddleMattress Vertex - Signature in BLACK
Regular price
$0.00
$150.00
Sale
Our SaddleMattress Vertex design features a unique "hinged" layer of protection so it adjusts to be wider or narrower to fit most sizes of rack - the Velcro straps are used to secure the SaddleMattress so it stays in place when you remove your saddle.
The beautiful cover pairs jet black ultra suede with rich gold piping and our Signature SaddleMattressTM logo.  Please allow 7 days for delivery. Shipping rates include handling.
Product dimensions: 23 inches long x 16 inches wide* x 3 inches tall at its center point.  * The Vertex SaddleMattress can be narrower in width since it is hinged for rack adjustability.
If you still have questions or wish to try a product demo please call or text us at 1-617-917-5533 or email lisa@saddlemattress.com.