SaddleMattress Supreme - Signature in DARK BLUE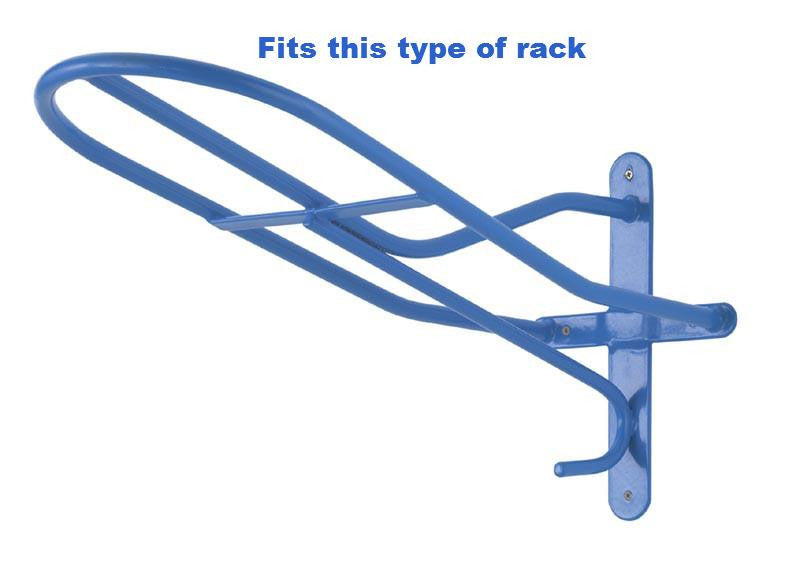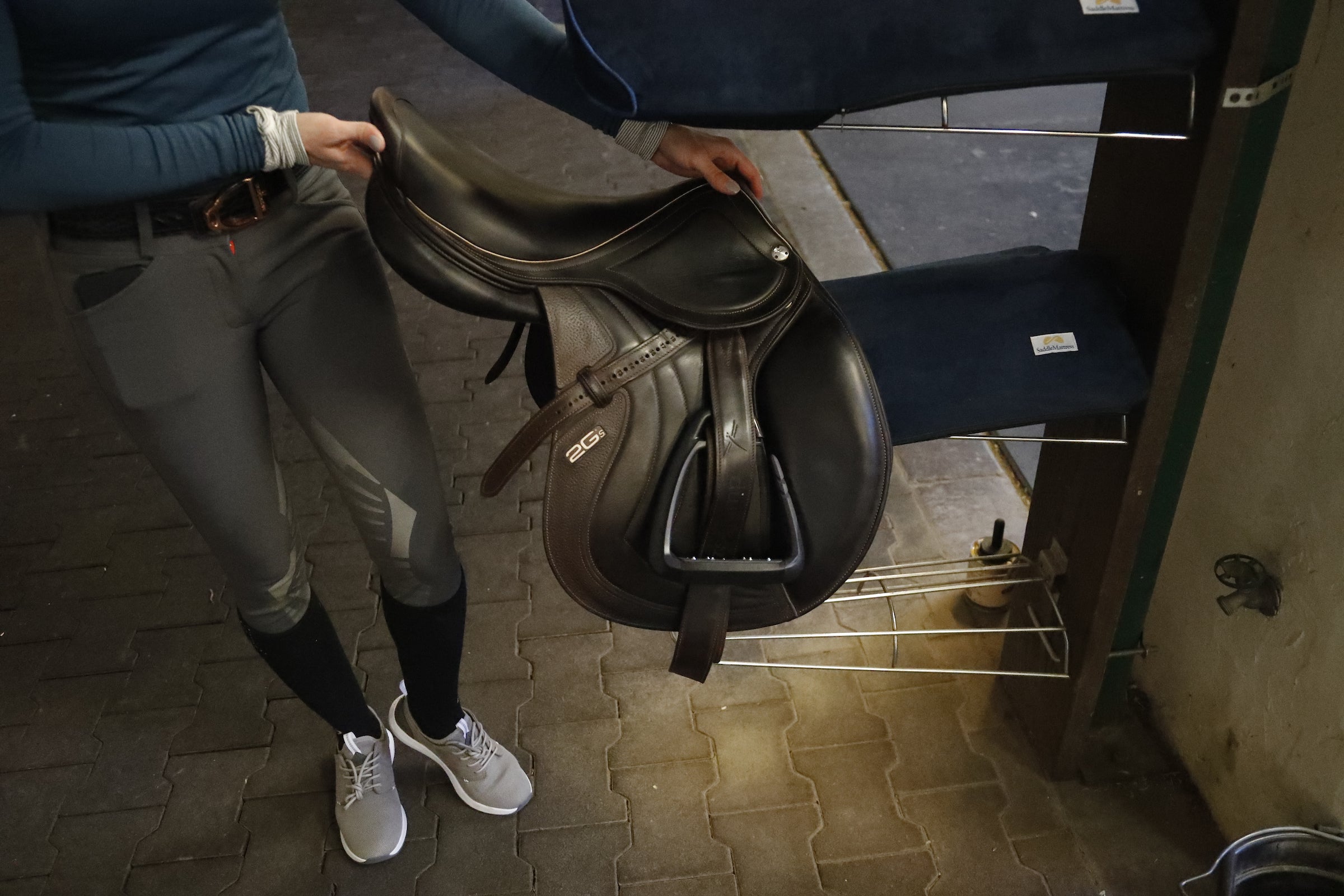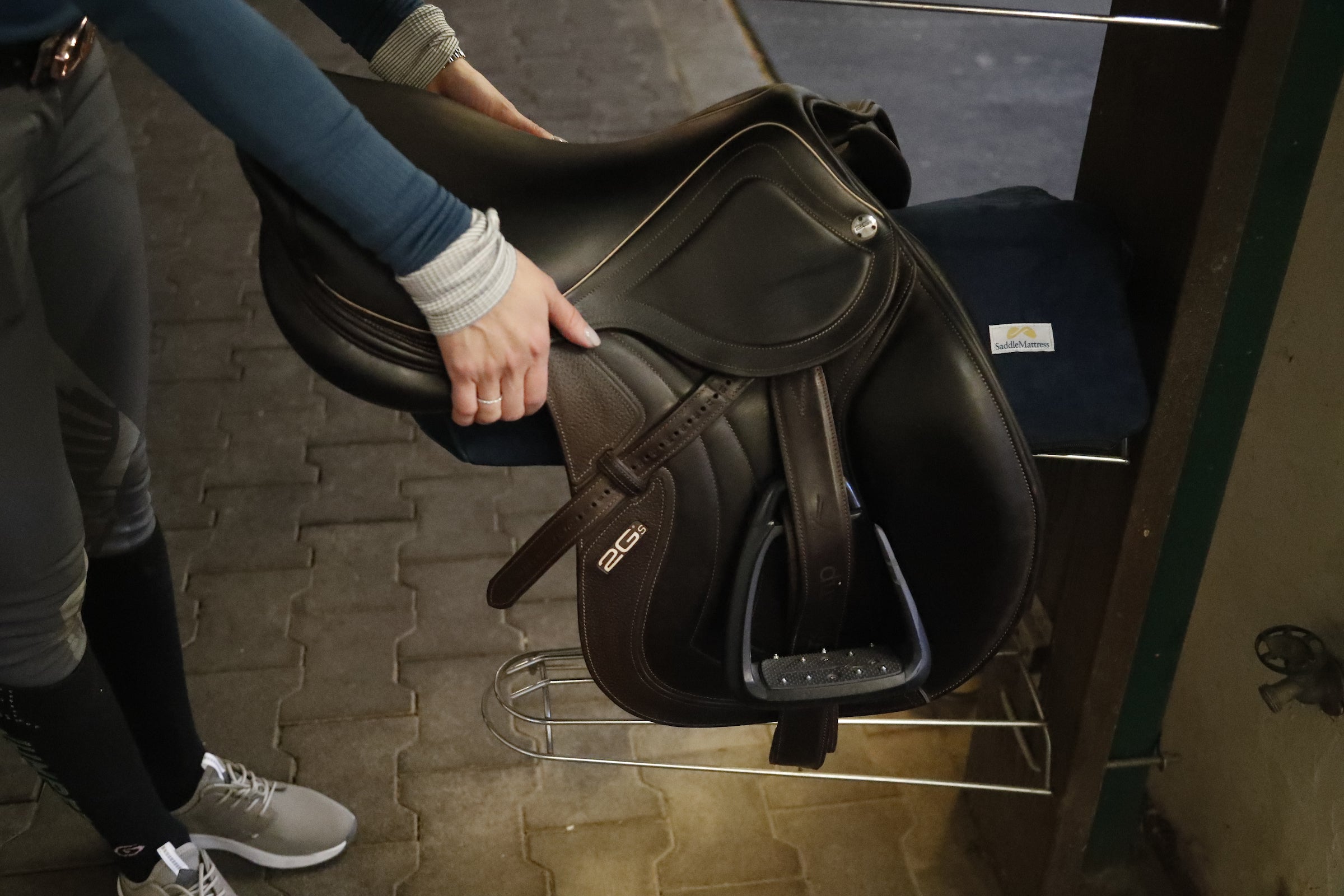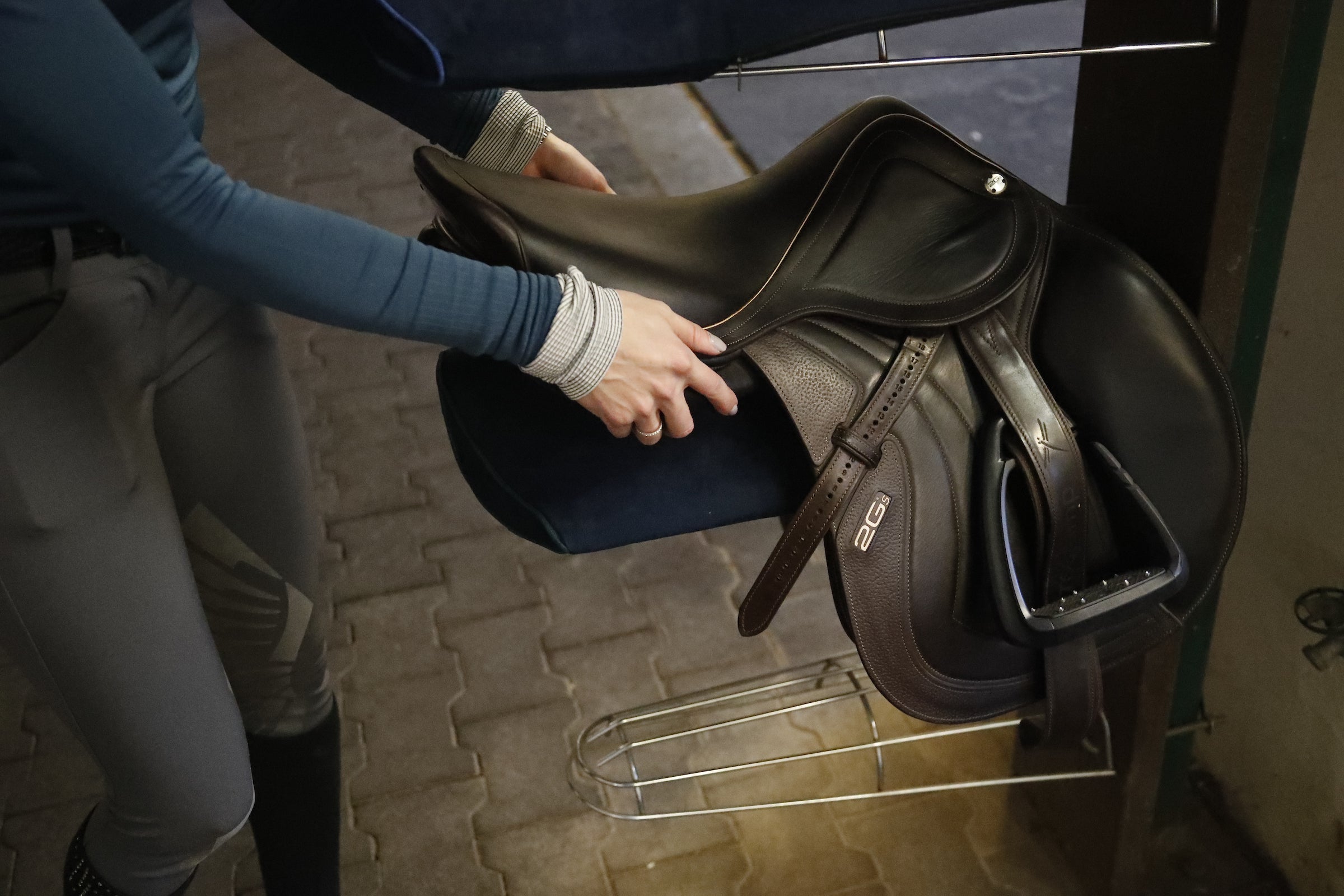 SaddleMattress Supreme - Signature in DARK BLUE
Regular price
$150.00
Sale
Our Signature Supreme is available in a DARK BLUE cover with our new gold piping and the gold & blue SaddleMattress logo.  
Our SaddleMattress Supreme design features a double layer of protection. The center ridge supports the saddle through the gullet allowing the panels to rest on the two beveled fins. It is incredibly space efficient and fits in most lockers..
The stylish ultra suede cover features a pocket on the underside that slides over the back of the saddle rack and secures in place with 2 Velcro seals.
Product dimensions: 22.5 inches long x 13 inches wide x 3 inches tall. Most standard English saddle racks are 22 inches long by 10 inches wide so SaddleMattress has some built in tolerance for width and length. The central ridge of our product fits within the gullet of a saddle for support and so the additional height added to the saddle/rack combination is approximately 2 inches; that way if there is another saddle rack above yours, the saddles are not squashed too close together.
This product is usually in stock for delivery within 1-2weeks. Shipping rates include handling.
If you still have questions or wish to try a product demo please call or text us at 1-617-917-5533 or email lisa@saddlemattress.com.